Dallnet series N®: Adjustable aluminium cladding system to protect balcony edges
System overview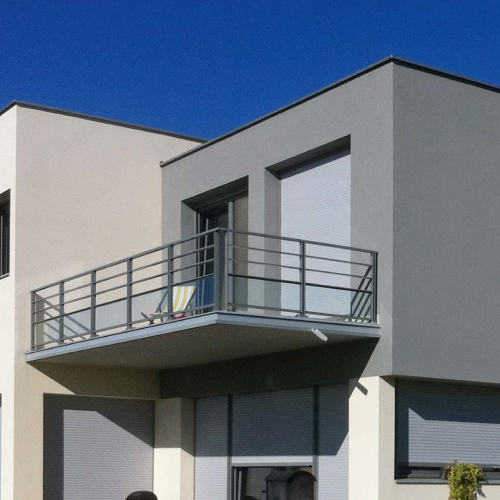 System

Dallnet slab nose is provides a solution for the refurbishment of external elevations against frequently encountered problems: damage to balcony edges, exposed reinforcement, rust, cracking, leakage, water staining, dirt, etc.

The combination of an upper profile and a lower profile allows the system to be adjusted to different slab thicknesses. Available at 3000mm or to measure. 

Available in Danilac powder-coated aluminium in any RAL colour and in natural anodised aluminium (samples are available on request).
---
Profiles
Upper part profiles

The protector hides the fixings for a perfect finish and the runoff water.
It also protects the mastic joint.
---
Frontal profiles with backing joint
Frontal profiles evens out any surface unevenness. Particularly useful for renovation.

Frontal profiles are delivered factory-drilled 7 mm diameter at 300 mm centres.

The backing joint allows the mastic to keep its elasticity, absorbing expansions and avoiding torsion cracking.

dani alu also produces adapted stainless steel Danivit fixings.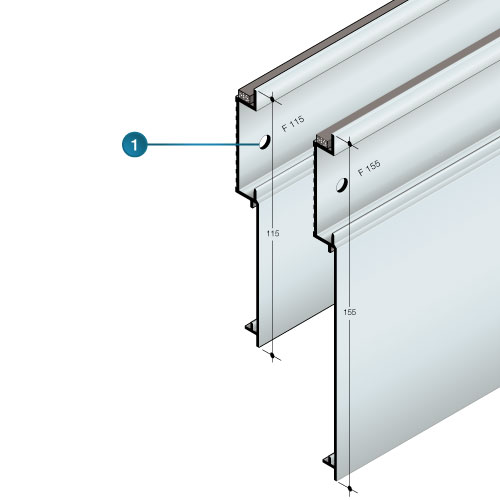 With basic profiles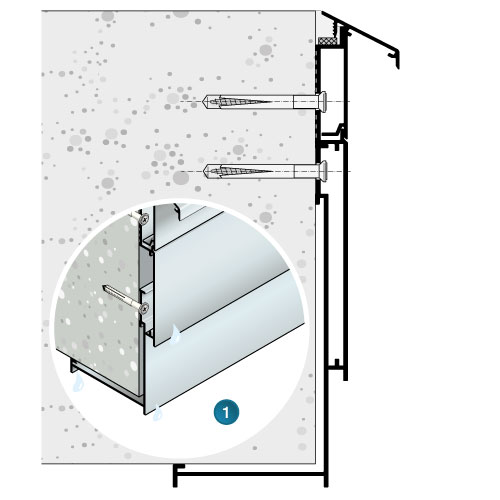 Combination of the frontal profiles with basic profiles
Slab witdh
min-max
Basic profile
Frontal profile
112 - 145 mm
B60
F115
133 - 170 mm
B85
F115
152 - 209 mm
B85
F155
198 - 274 mm
B150
F155
---
Lower part profiles

Lower part profiles have two places for water discharge in the lower part.
Lower part profiles are delivered factory-drilled with a 7 mm diameter at 300 mm centres.
dani alu also offers adapted stainless steel Danivit fixings.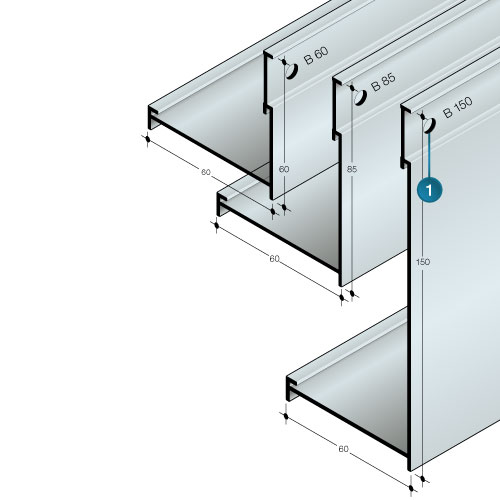 With recuperator profile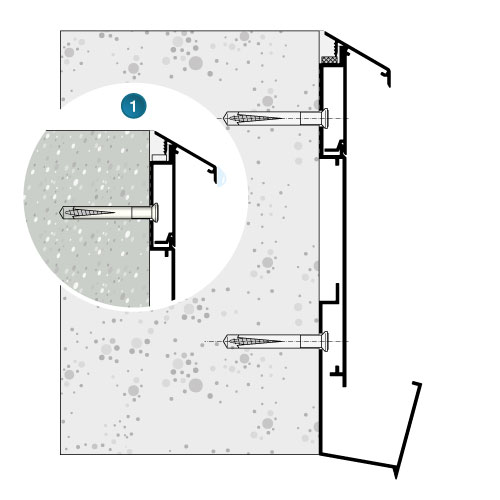 Combination of frontal profiles with the recuperator profile
Slab width
min-max
Recuperator profile
Frontal profile
139 - 181 mm
R90
F115
164 - 221 mm
R90
F155
---
The recuperator profile allows the water evacuation through frontal, lateral or under-face departure chutes.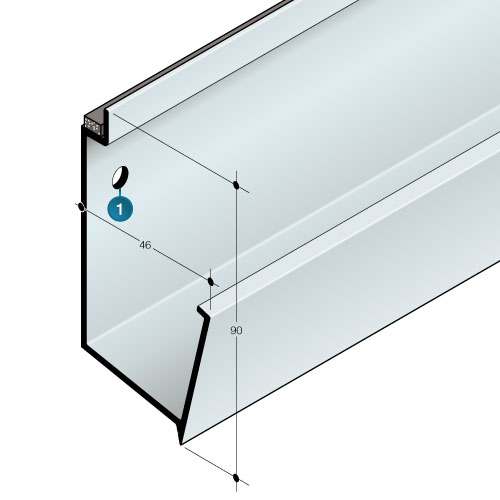 Accessories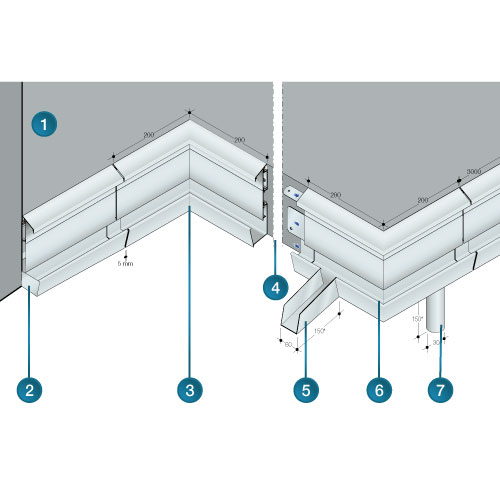 Accessories :
For frontal profile with
basic profile
or
recuperator profile
, accessories are the following :
Internal angle
External angle
Nozzle
Chute
Departure