Marchenet Handrail on squire®: Handrail on squire in aluminum
Marchenet Handrail on squire
System Overview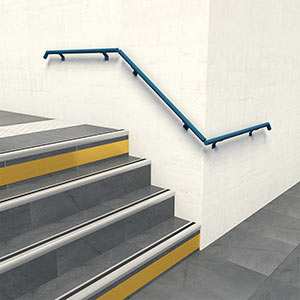 The advantages of Marchenet, handrail on aluminum squire
Guiding and security function
Visual contrast by high-quality lacquering
Quick and easy to install
Compatible with the Marchenet range (nose, visual contrast strip for riser, podotactile tile) and the accessible roof rails Panorama and Lotentic
---
Detail of handrail on squire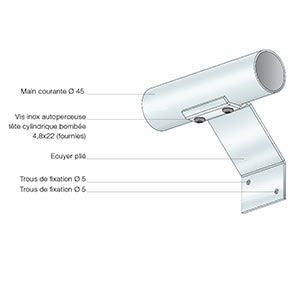 ---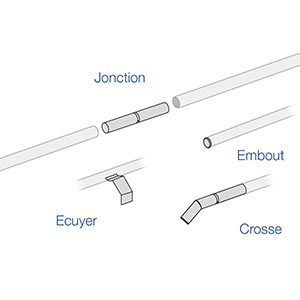 accessories®

The handrail is delivered in lengths of 3 ml, to be cut on site, and connected by junctions. The rail is therefore continuous in its thickness.
Squires are secured to the handrail which discreetly provides the fixing along the wall.
The ends are visually identified by sticks, closed by a tip.
---
Application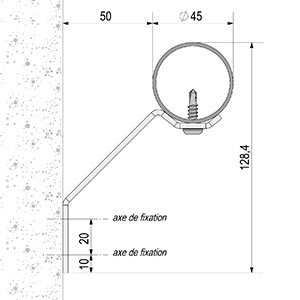 Cutaway view of the handrail on squire
---
ERP Requirements

The handrail on squire can be combined with the Marchenet range (nose, visual contrast strip for risers, podotactile tile) and the accessible roof racks for roofs and roofs Panorama, Lotentic and Barnet