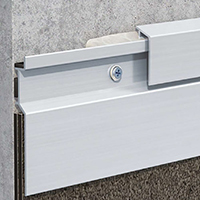 Aluminium flashing system for flat roof tops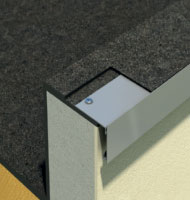 Roof edging and parapet wall raising piece system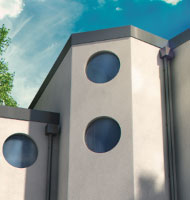 Aluminium parapet extension and facade band system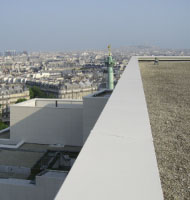 Aluminum coping systems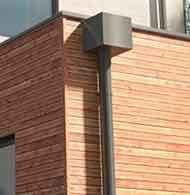 Rainwater collector and drainage system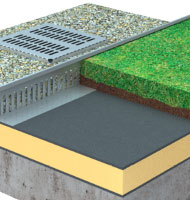 Gravel protection strips and boxes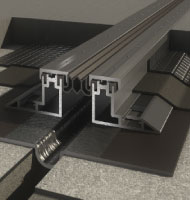 Mechanical protection system for expansion joints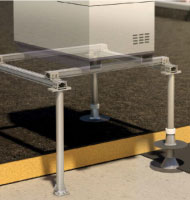 Supporting structure for mechanical equipment on roofs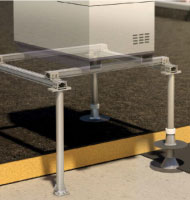 Freestanding supporting system for technical equipment on roofs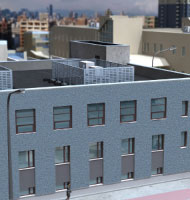 Freestanding machine dressing system on roofs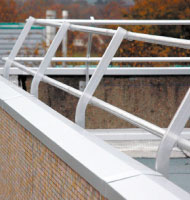 Aluminium safety guardrail for flat roofs without public access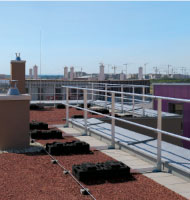 Aluminium guardrail for flat roofs without public access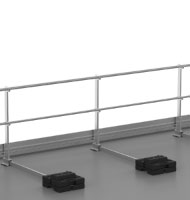 Aluminium height-adjustable saftey guardrail for flat roofs without public access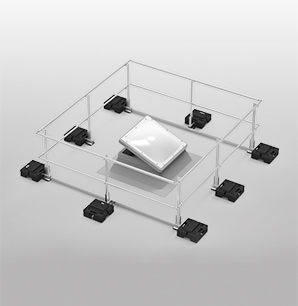 Roof lights safety railing system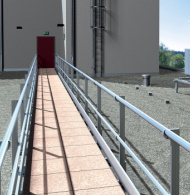 Safe walk way and emergency escape way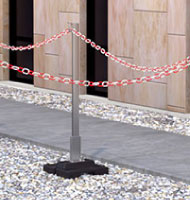 Freestanding demarcation system on roofs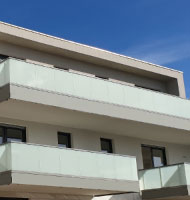 Guardrail with decorative filling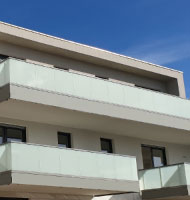 Freestanding Railing systems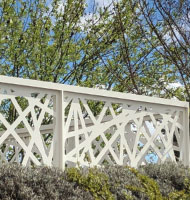 Steel design guardrail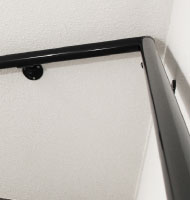 Handrail on squire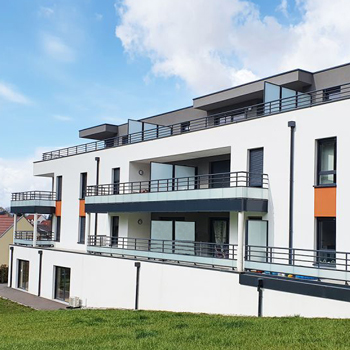 Separator for balconies and roof-tops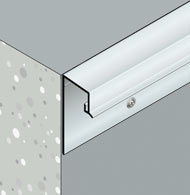 Aluminium weather drips for external walls and balcony edges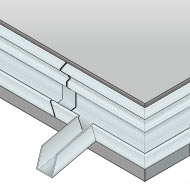 Gutter and drainage of balconies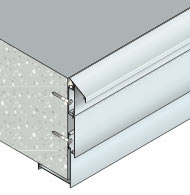 Adjustable cladding system to protect balcony edges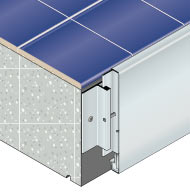 Customized cladding system to protect slab edges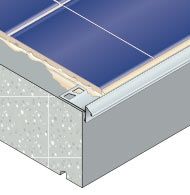 Tiling weather drips and protection of balcony edges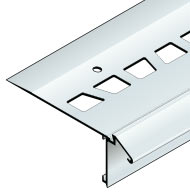 Finishing profiles for liquid waterproofing systems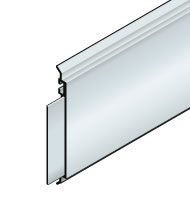 Facade sealing system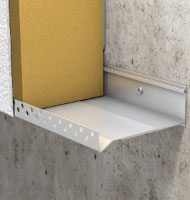 Adjustable profiles for the insulation of facades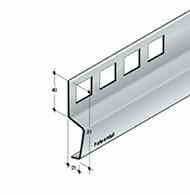 Flashing system for coated facades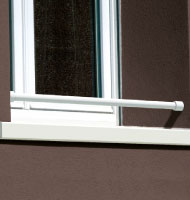 Grab bar system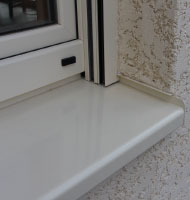 Window support system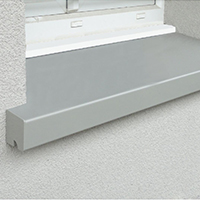 Window support system for insulated facades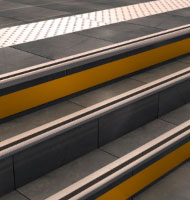 Accessibility solutions for those with reduced mobility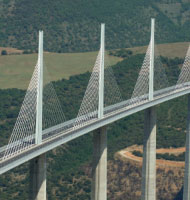 Drainage system for surface water

Sherpal® F : mechanical fastening support for technical equipment in roof terrace
System Overview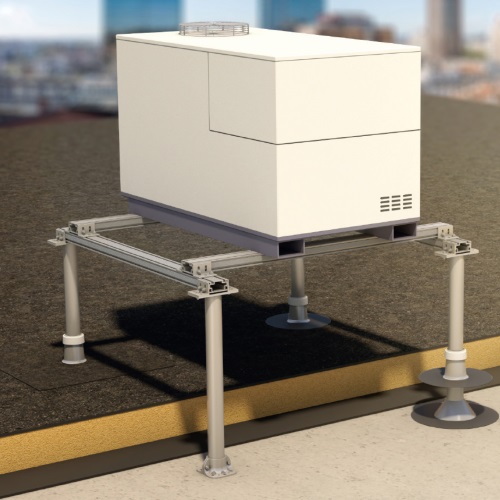 Sherpal is an aluminum support system for technical equipment on a roof terrace. It can be used for VMC, CTA or other type of engine equipment. It allows the concrete slab to be fixed through the sealing complex.


Technical Validation

The dimensions conform to Eurocodes 0 and 1.

Eurocodes are the Europeant standards which were launched in March 2010 and are intended to verify the stability and dimensions of various elements used in civil engineering works, regardless of the type of structure or material.
---
The benefits of Sherpal
Complies with Eurocodes. Calculation note on request
Allows the repair of sealing without removing the material
Simplified method to replenish the seal 
Connection to DTU-compliant sealing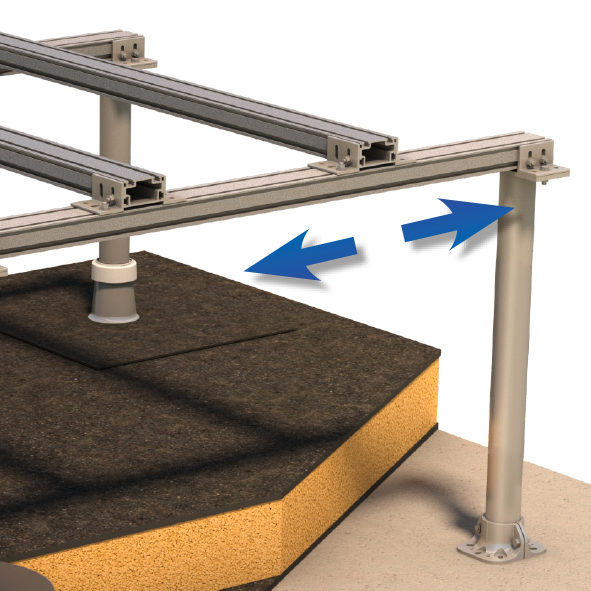 ---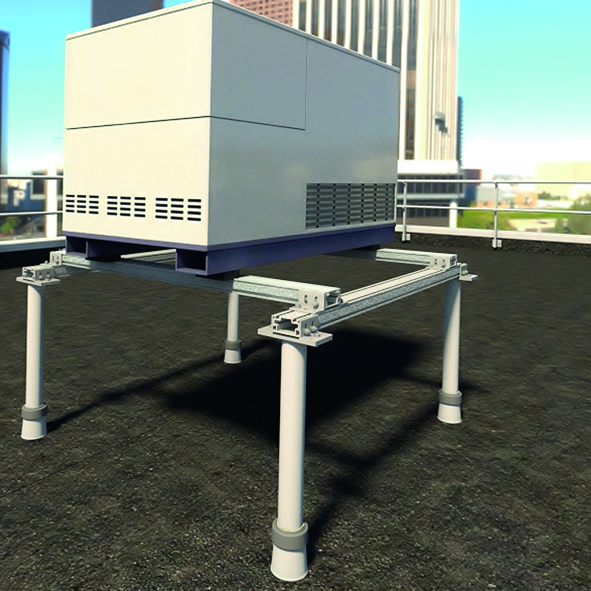 Application domain

The Sherpal system with 4 posts is suitable in the following cases:
Building height: 30 m max.
Shore-based equipment (zone G)
Wind direction: West

Compatible Equipment Type:
Weight: 800 kg max
Surface area exposed to wind: max 1.6 m2 (H x W or H x L)

For other dimensions please contact us.
---
System Description

The posts are dimensioned according to the height of the sealing complex and the width of the equipment to be fixed, in accordance with DTU 43.1.

Aluminum sleeves are used to connect the sealing compound in accordance with DTU 43.1.

The thermoplastic flange, forms a flashing to terminate the sealing in accordance with DTU 20.12. The beams are 1600 mm or more depending to the size and quantity of the equipment.

The sleepers are delivered in lengths of 1600 mm. Two per equipment (or more depending on the size and number of equipment to be fixed).

A sliding system makes it possible to adjust to the dimensions of the equipment.

The connection between the equipment and the Sherpal bracket must be handled by the equipment supplier in such a way as not to transmit vibrations to the structural work.