Paravent®: Aluminum roofing system for roofing of machines
System Overview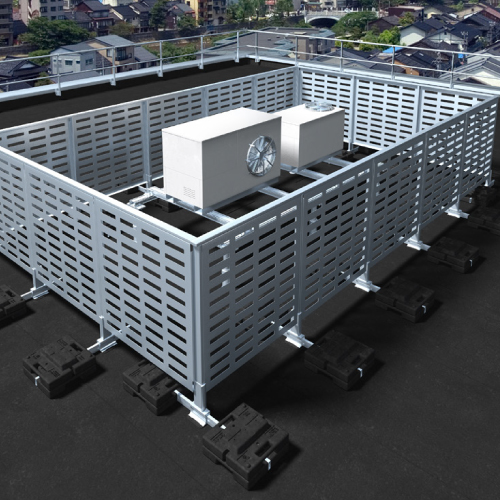 Paravent is a weighted machine dressing system for masking technical equipment (VMC, air handling units, etc.) in a roof terrace. It is an architectural element, made of aluminum, making it possible to upgrade technical roofs.
---
Benefits of Paravent
Designed to withstand wind pressures up to 100 km / h.
Quick and easy to install
No thermal bridge
Choice of color (RAL color) to adapt to the architectural style of your building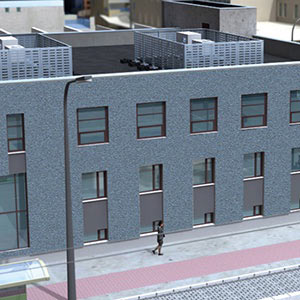 ---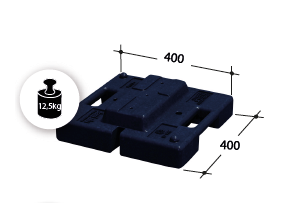 Technical information

Ballasting, made with recycled PVC counterweights, preserves the integrity of the sealing membrane in accordance with DTU 43.1 and does not create thermal bridges.

Windscreen is designed to withstand winds up to 100 km / h. Please contact us with any other requests.
It is easy to transport and install, with standard pieces meaning there is no requirement of a layout plan.
---
Description of the system.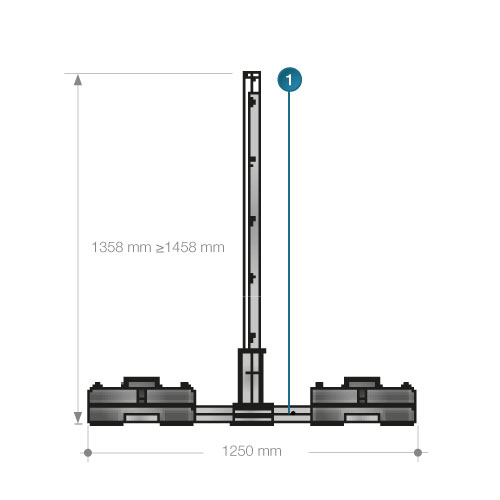 Each element is 1100 mm wide and height adjustable from 1358 to 1458 mm.
The assembly is done on site. Instructions are provided by dani alu.
---
Elements of the system
A T consisting of two rails of 1250 mm, a sheath and four counterweights of 12.5 kg
A perforated panel with standard dimensions
A handrail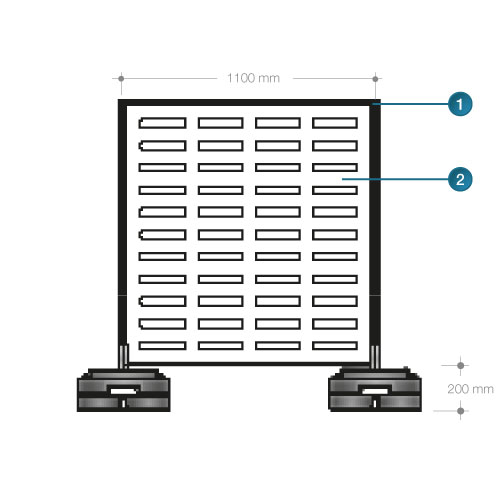 Determining the number of modules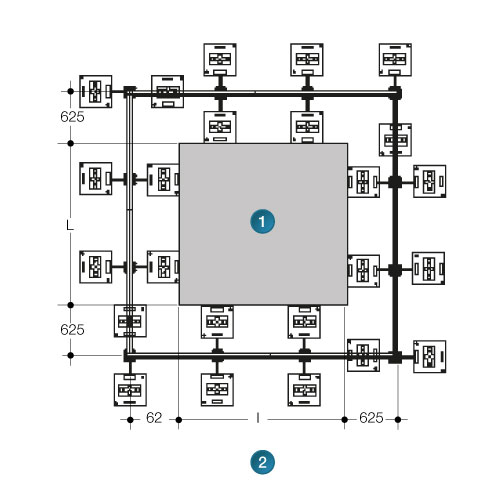 Dani alu is responsible for calculating the number of modules required.
---
Access to machines
In order to access the machine area once the screen is in place, you can either form an open area or invert the panel to allow you to unscrew it from the outside.

The machine area can be accessed by:
A corridor
unassembling a screen panel
An open area