Barnet® : Aluminum grab bar system
Assets of Barnet®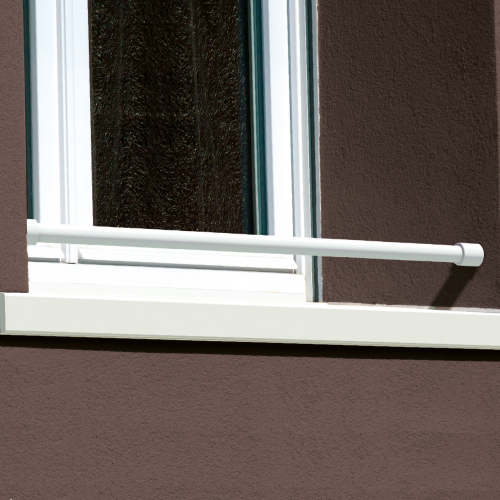 Wall-mounted invisible fixing
Powder-coated Pick your RAL color!
Available under 5 days after shipping from the factory in powdercoated finish for RAL 7016, 9010, 9017
Presentation of the system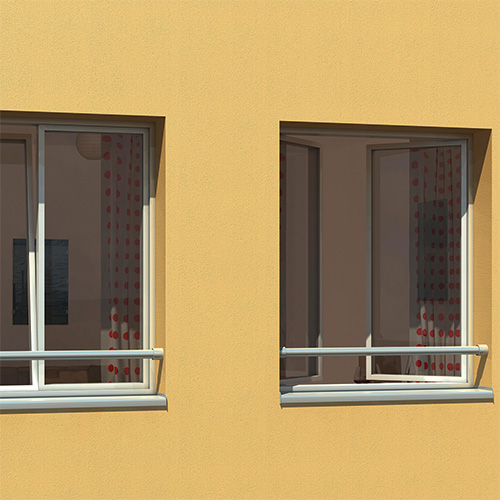 Barnet is a powdercoated aluminium safety rail system, quick to install and invisible.
Permissible width between the walls: 300 mm to 2000 mm.
Technical validation
Barnet has been designed to comply with the following standards:
---
System components
Barnet is made of three sections:
Wall-mounted fixing plates (one on each end)
Locking rings (one on each end), which position the rail accurately on the fixing plate and lock it into position
A 45 mm diameter handrail, which can be supplied in 3 m lengths or cut to precise lengths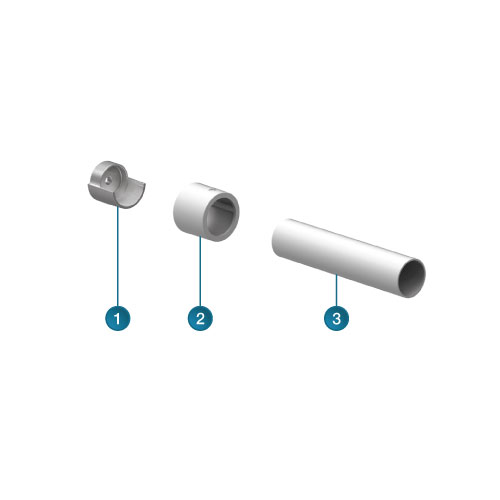 Barnet® 2 rails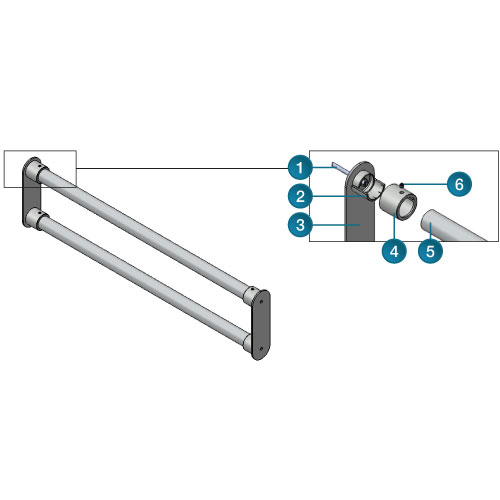 Fixing plate
Barnet Locking ring
Handrail Ø45mm
Plate for Barnet with 2 rails
M8x8 Hexagon socket set screws with cup point
M8 plastic plugs (not supplied)
Cross section views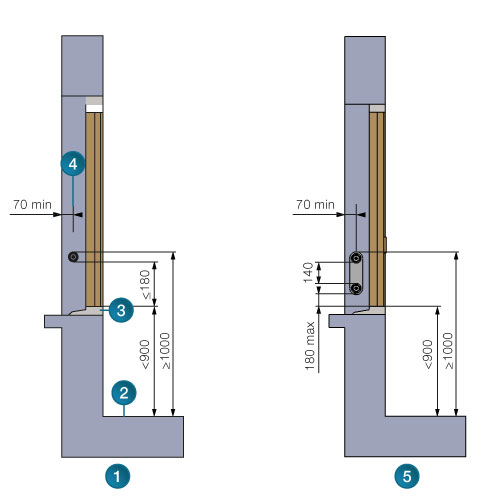 Implementation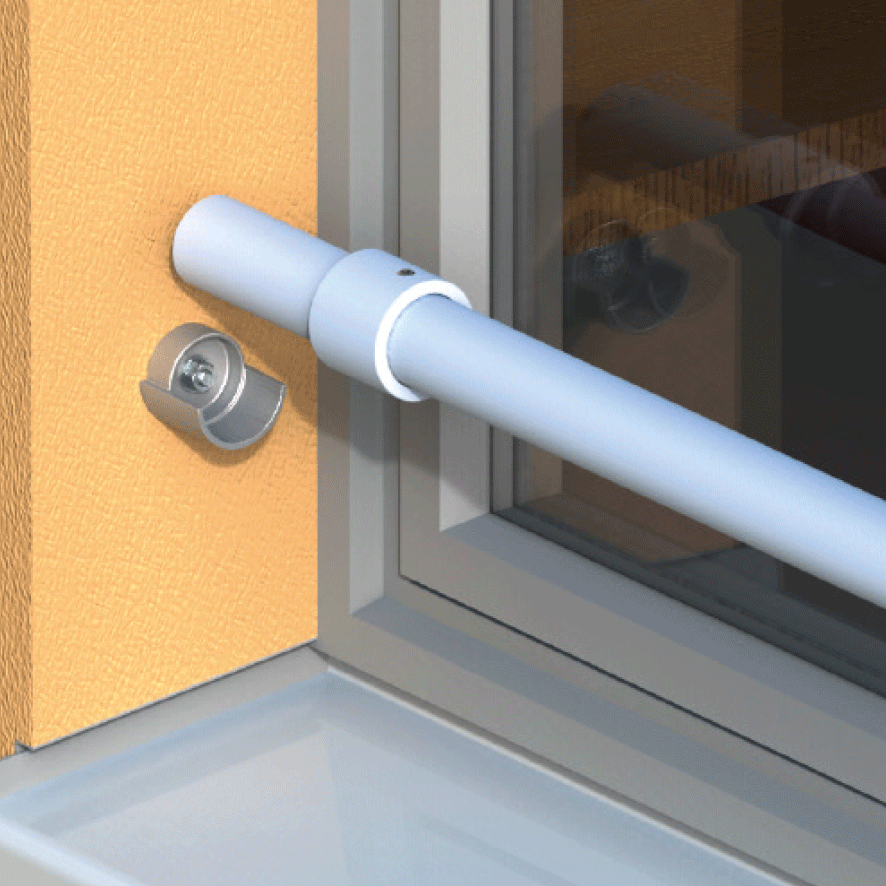 Associated Products
Guardrail system with a decorative filling between the posts for balconies, terraces and accessible flat roofs.
Decorative filling (Vision, Air, Décor) between the posts
Benefits from aluminium (lasting and maintenance-free)
Stainless steel-like design (fine and sober)
Aesthetic rendering with a large range of products (full height, free space under the handrail...) available in 350+ colors (RAL, fine or sandy textures)
Customized delivery, pre-assembled and ready to install
---
Guardrail system with decorative filling for accessible flat roofs, terraces and balconies
Decorative filling (Vision, Air, Décor) hiding the posts
Aesthetic rendering with a large range of products (full height, free space under the handrail...) available in 350+ colors (RAL, fine or sandy textures)
Customized delivery with layout plans
Quick and easy installation thanks to the factory pre-assembled decorative panels