Protègenet® tradition : Aluminum window support system for insulated facade
System Overview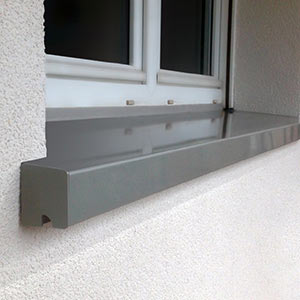 Protegenet ®tradition

Protègenet tradition is an aluminum window sill specially designed for facade renovations with Thermal Insulation by Exterior (ITE). It makes it possible to reconstitute the aspect of a traditional support.
It is delivered to measure and is easily adjustable on site to compensate for dimensional deviations resulting from the addition of insulation from the outside.
Protègenet tradition is placed on insulation allowing a thermal break. The finish is ensured by the panel insulations which rest on Protègenet tradition and mask the lateral recesses.
The water drop profile preserves the facades of marks and dirt by removing runoff water.
Available in Raw Aluminum, natural anodised aluminum and Danilac lacquered Aluminum RAL colors.
---
The advantages of this system
Aesthetic reconstruction of masonry support
Thermal bridge failure
Protection of the facade
Custom deliverye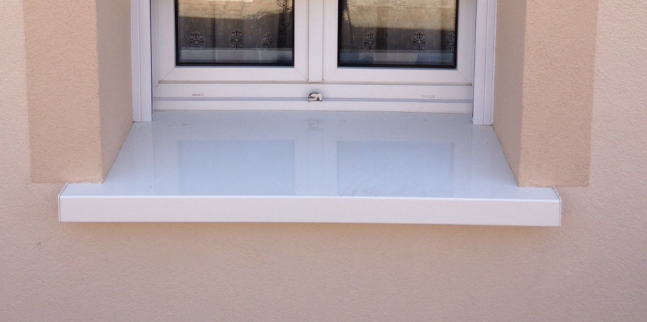 ---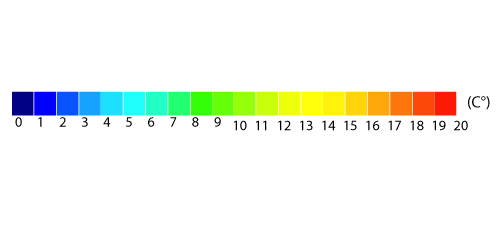 Thermal advantage of Protègenet tradition with insulation: reduction of the cold zone of the inner wall by 25 to 5 cm

Protègenet tradition makes it possible to integrate an insulation on the entire surface of the existing concrete support, which significantly reduces the thermal bridge. The transfer of temperature fromt he outside to the interior is limited.
The elements of the system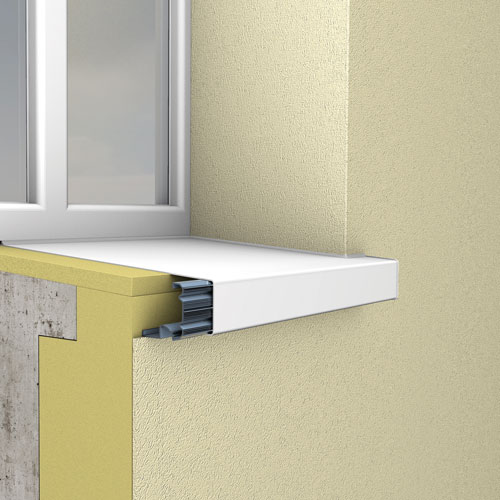 Protègenet tradition is composed of:
A cover made of aluminum sheet 15 / 10th lacquered
A water drop profile, to be fixed under the cover with a polyurethane sealant
Two ends, right and left, to screw on each side of the water drop profile.
Application domain
Protègenet tradition is installed on a concrete window sill.
---
Options
The system includes the following optional components:
A finishing angle to cover the connection with the sill and acts as the lateral sealing provided by the joint mastic
A self-adhesive PVC profile that allows a neat connection between Protègenet tradition and plaster. It also serves as a barrier to lateral infiltrations thus avoiding the premature cracking of the plaster
A window support insulation, placed at the underside of the sheet metal casing. It reduces heat loss.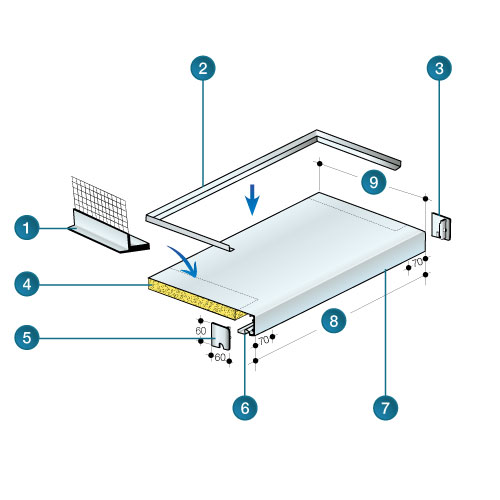 Example of use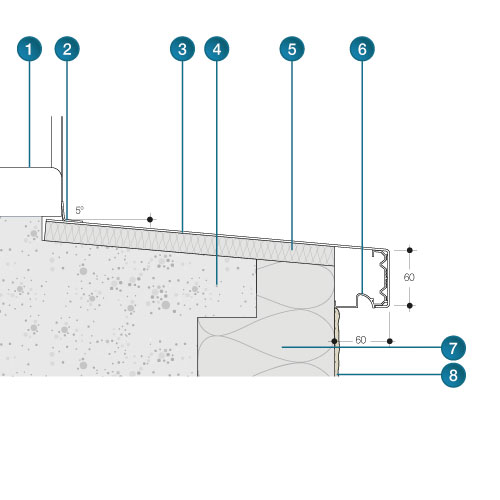 Example of use