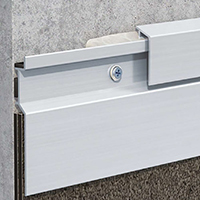 Aluminium flashing system for flat roof tops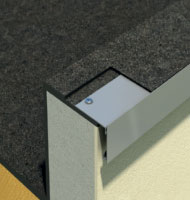 Roof edging and parapet wall raising piece system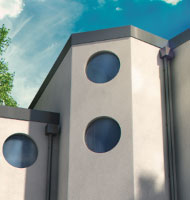 Aluminium parapet extension and facade band system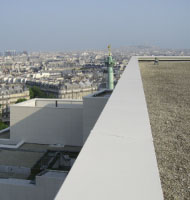 Aluminum coping systems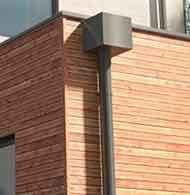 Rainwater collector and drainage system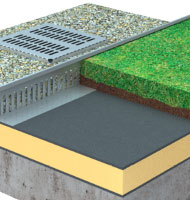 Gravel protection strips and boxes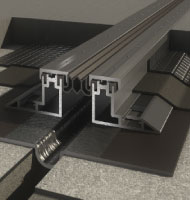 Mechanical protection system for expansion joints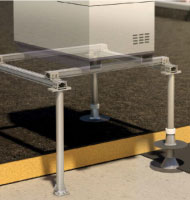 Supporting structure for mechanical equipment on roofs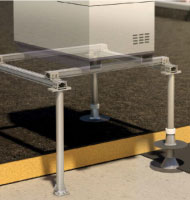 Freestanding supporting system for technical equipment on roofs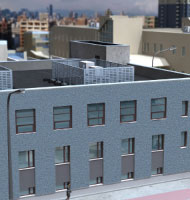 Freestanding machine dressing system on roofs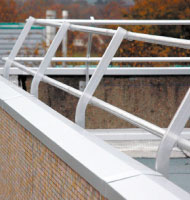 Aluminium safety guardrail for flat roofs without public access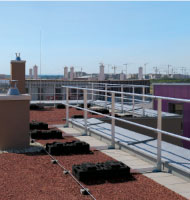 Aluminium guardrail for flat roofs without public access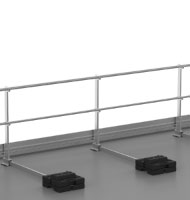 Aluminium height-adjustable saftey guardrail for flat roofs without public access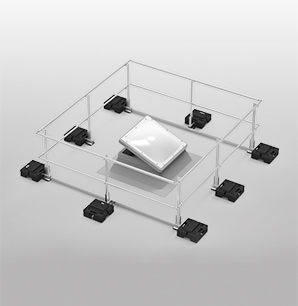 Roof lights safety railing system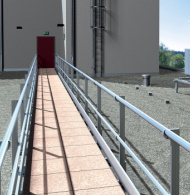 Safe walk way and emergency escape way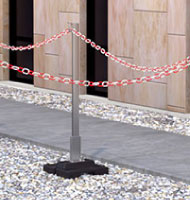 Freestanding demarcation system on roofs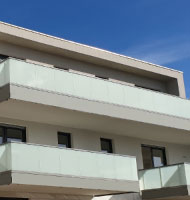 Guardrail with decorative filling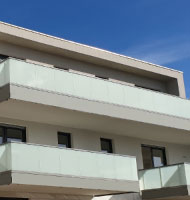 Freestanding Railing systems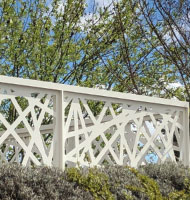 Steel design guardrail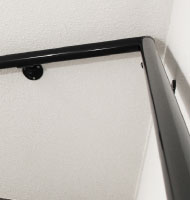 Handrail on squire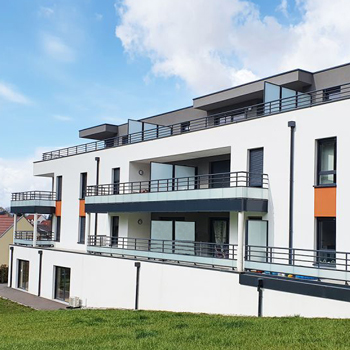 Separator for balconies and roof-tops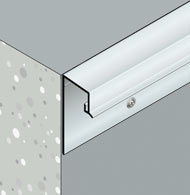 Aluminium weather drips for external walls and balcony edges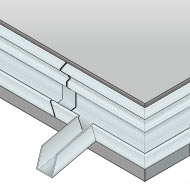 Gutter and drainage of balconies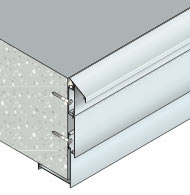 Adjustable cladding system to protect balcony edges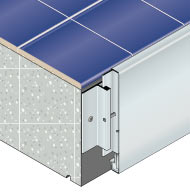 Customized cladding system to protect slab edges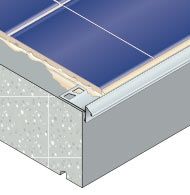 Tiling weather drips and protection of balcony edges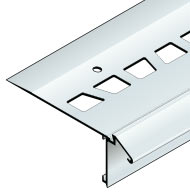 Finishing profiles for liquid waterproofing systems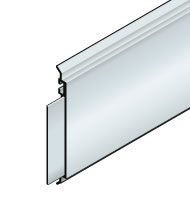 Facade sealing system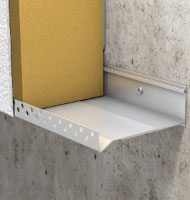 Adjustable profiles for the insulation of facades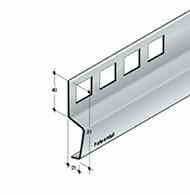 Flashing system for coated facades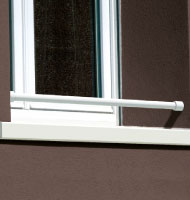 Grab bar system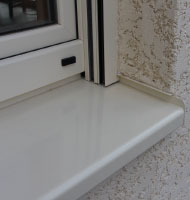 Window support system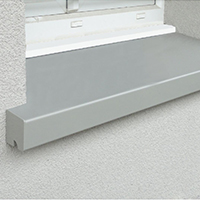 Window support system for insulated facades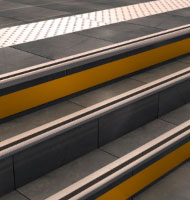 Accessibility solutions for those with reduced mobility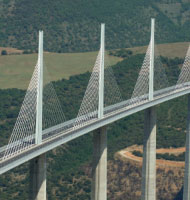 Drainage system for surface water

Bandonet® : Acrotere and headboard extension system
System presentation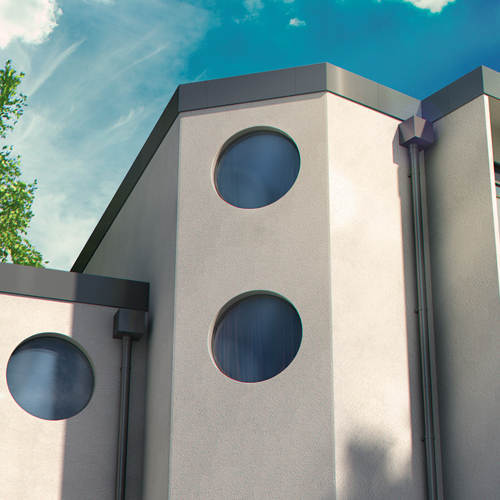 System
Bandonet
®
 is an aluminuim band course acroterion system. It is used to raise an existing parapet wall or as a replacement for a concrete parapet wall. It also allows roofers to incorporate insulation into a flat roof by using an L-shaped bracket (not provided). Bandonet
®
 can also be used as a decorative fascia on an external wall. 
Bandonet
®
 has an External Wall Insulation System (EWIS), allowing the parapet wall to be raised, even if the existing parapet projects well beyond the face of the wall.
System durability
The system durability is insured by :
the aluminium, a non-corroding material by nature
the complimentary expansion of the elements between them, due to an automatic spring-loaded support
the system autonomy concerning the waterproof complex which is lifted up on a metal curb, provided by the installation company.
---
Assets of Bandonet®
Suitable for raising an acroterion of all sizes
Suitable for roof and façade insulation
Protection of the façade covering
Customized delivery with a setting design plan
Integrated height and vertical adjustment of the band course
Wind resistance in accordance to the Eurocodes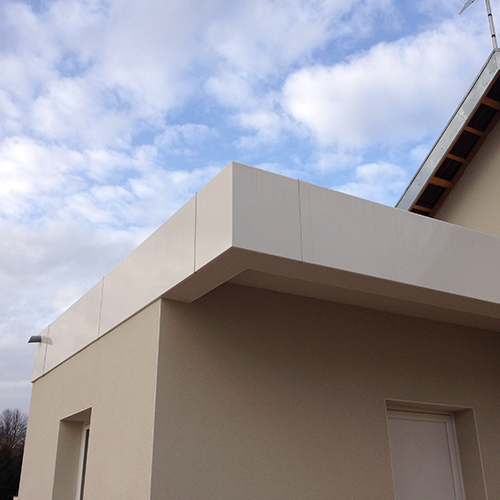 ---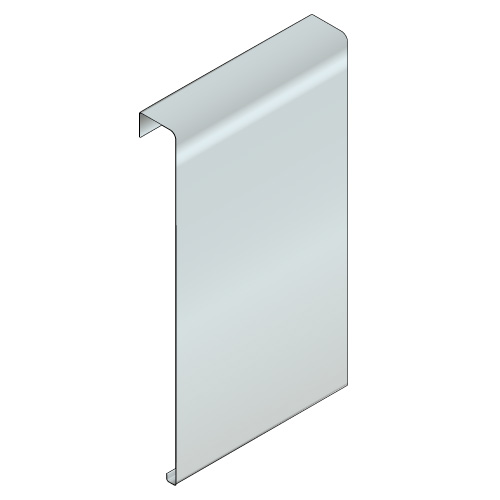 Function

Bandonet® is used when a traditional edge strip is not the right size, in particular where waterproofing has been repaired with thermal insulation. 
It is used either as an acroterion raiser on a existing acroterion, or as a metallic acroterion when there is no acroterion in concrete. 
The system has also protects the façade covering against sagging and dirt due to its ability to discard water. 
It can also be used as a decorative band.
---
Height and vertical adjustment of the aluminium belt course
The slider has 2 drilled oblong holes of 8.5x35mm which facilitates its installation on the slab.
The hinge allows height adjustment of the band course before being locked in place.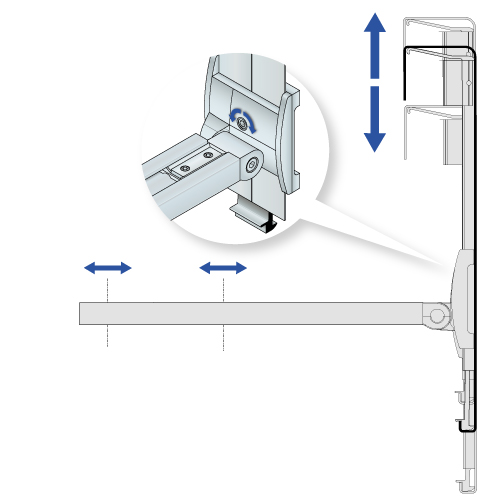 ---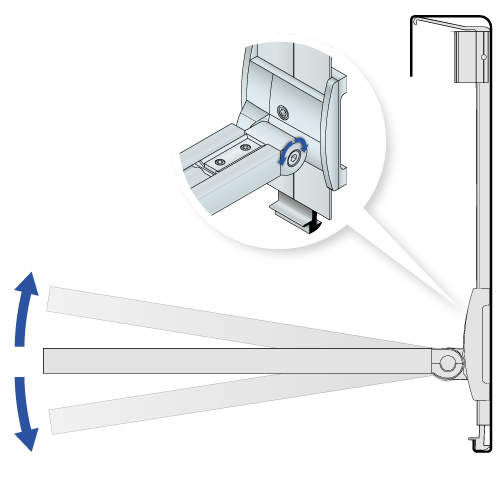 Angular adjustment

The angular adjustment of the hinge allows the band course to be postiioned parallel to the façade before being locked in place.