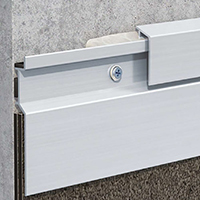 Aluminium flashing system for flat roof tops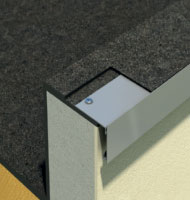 Roof edging and parapet wall raising piece system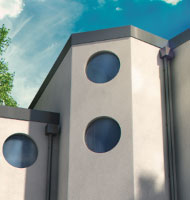 Aluminium parapet extension and facade band system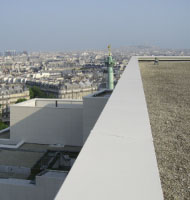 Aluminum coping systems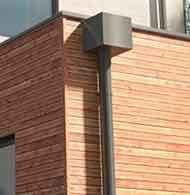 Rainwater collector and drainage system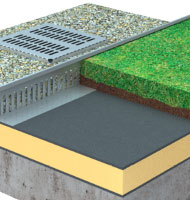 Gravel protection strips and boxes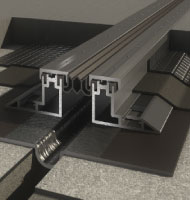 Mechanical protection system for expansion joints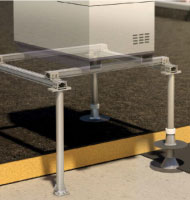 Supporting structure for mechanical equipment on roofs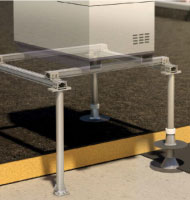 Freestanding supporting system for technical equipment on roofs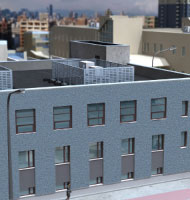 Freestanding machine dressing system on roofs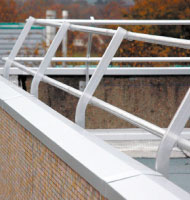 Aluminium safety guardrail for flat roofs without public access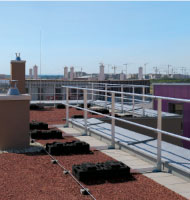 Aluminium guardrail for flat roofs without public access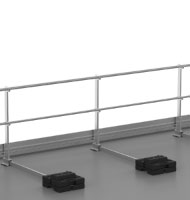 Aluminium height-adjustable saftey guardrail for flat roofs without public access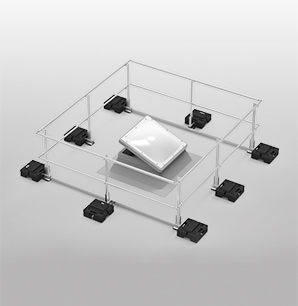 Roof lights safety railing system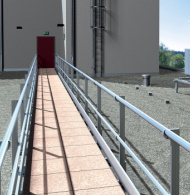 Safe walk way and emergency escape way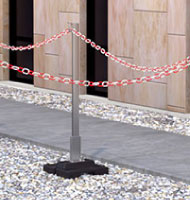 Freestanding demarcation system on roofs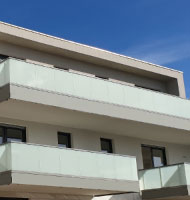 Guardrail with decorative filling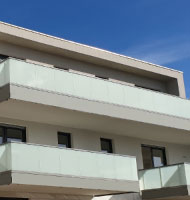 Freestanding Railing systems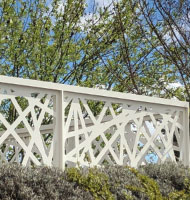 Steel design guardrail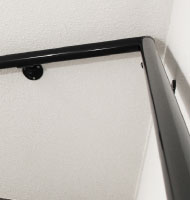 Handrail on squire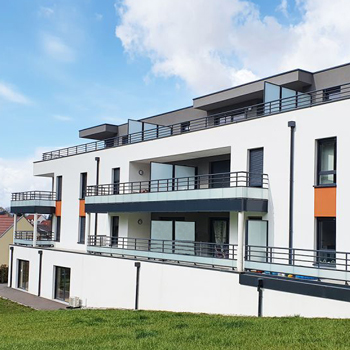 Separator for balconies and roof-tops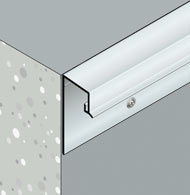 Aluminium weather drips for external walls and balcony edges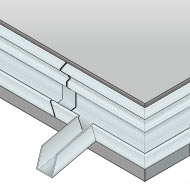 Gutter and drainage of balconies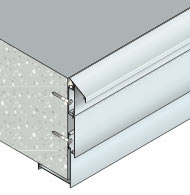 Adjustable cladding system to protect balcony edges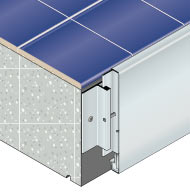 Customized cladding system to protect slab edges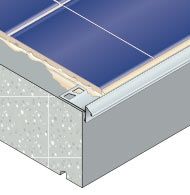 Tiling weather drips and protection of balcony edges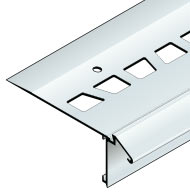 Finishing profiles for liquid waterproofing systems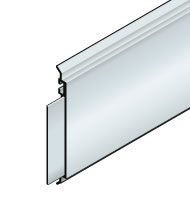 Facade sealing system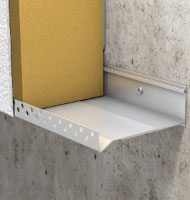 Adjustable profiles for the insulation of facades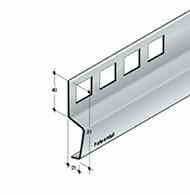 Flashing system for coated facades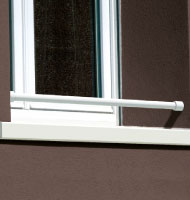 Grab bar system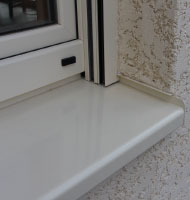 Window support system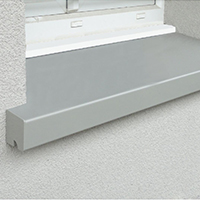 Window support system for insulated facades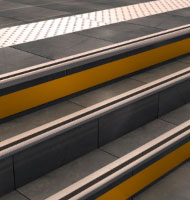 Accessibility solutions for those with reduced mobility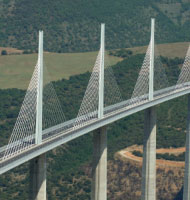 Drainage system for surface water

Dallnet series H habillage®: Aluminium protection and cladding system for slab edges
System Overview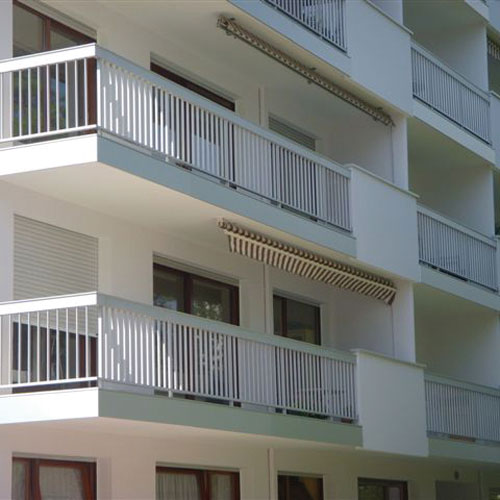 The system

Dallnet habillage is a system of protection and dressing of the slab nose. It is made to measure and makes it possible to adapt to any type of thickness of slab.
Dallnet cladding is placed in frontal position: the headband is fixed offset with respect to the slab.

Dallnet habillage meets the needs of protection and prevention of the aesthetic and material degradations of the slab nose.
It provides a definitive solution to the problems usually found: bare reinforcement, rust, cracks, infiltrations, dirt etc.
It is used in new constructions to prevent deterioration but also to affirm aesthetic or architectural choices (wide choice of colors).
Under renovation, it allows less cumbersome interventions and perpetuates the investment.
---
Dallnet habillage consists of the following:
A customized aluminum trim strip
Self-triggering support, produced thanks to the size of the strip. It also comprises a movable push-button with a spring. The supports are activated automatically when the headband is placed.
Connecting parts
Corner pieces made to measure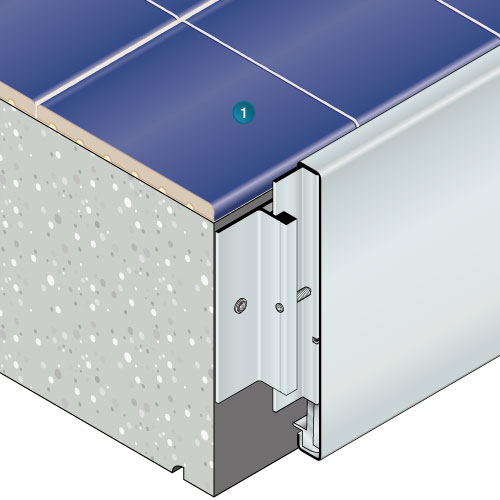 ---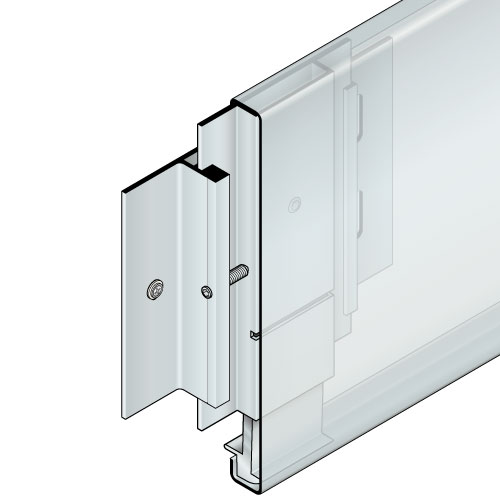 Advantages of the Dallnet habillage system  :
The way thesystem is attached makes it possible to deport the banner and not to hinder the natural flow of the waters
No degradation possible by water retention
Made to measure for a perfect covering of the thickness of the slab
Maintenance free