Facade and cladding contractors
This catalog contains all the technical solutions for facade professionals.
Insulated facade with plaster
Isonet®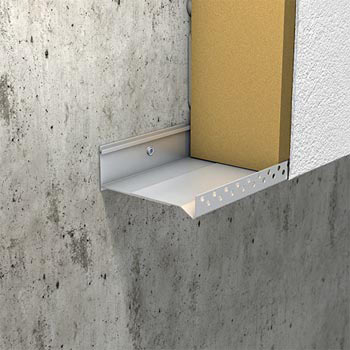 Isonet®
Three adjustable profiles only for insulator feeders
The patented two-part system consists of a starter ruler and a finishing profile. The front part of the finishing profile is perforated to allow the plaster to protrude. The rigidity of the profiles, as well as the use of junction parts and corner parts, allow perfect alignment and a perfect finish on the underside.

Window equipment
Protègenet®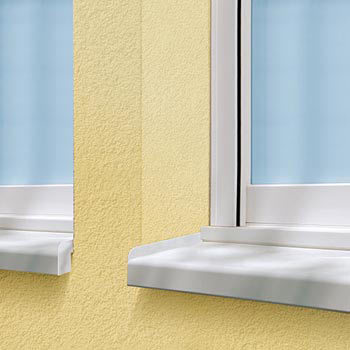 Protègenet®
Window support system with rounded edges and finishing tips
Function of the Protègenet®:
Protects the window sills, thus avoiding problems of infiltration, mold, separation of wallpaper, etc.
Protect facades against marks and dirt by removing runoff.

Slab nose finishes
Ventilated facade
Iteal®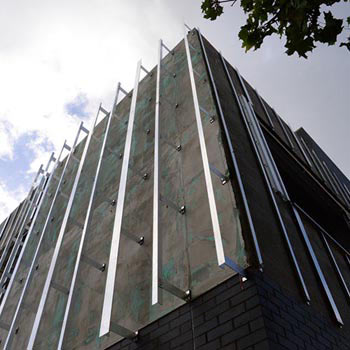 Iteal®
Primary framework system for EWIS facades with cladding
To meet the requirements of lightness, durability and mechanical stress, dani alu innovates with Iteal by proposing a unique system of aluminum primary framework with a pre-assembled three-function thermal interrupter.

Protection of facade joints
Façanet®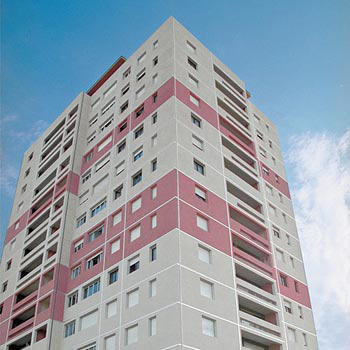 Façanet®
Aluminum facade sealing cover system
Façanet is a system of covering of aluminum facade seal, patented in France and abroad.
Façanet is a range of aluminum profiles whose function is to protect the expansion joints from the weather.

Isolated or non-isolated acroter protection
Couvernet®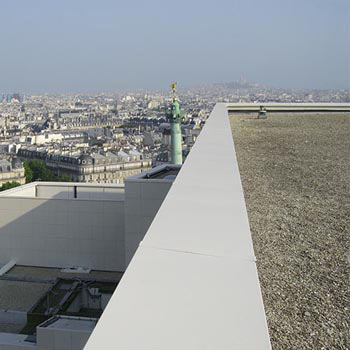 Couvernet®
Aluminum coping systems with rounded or straight edges
Couvernet® is an aluminium coping system which prevents water infiltration, whether the walls are sealed or not. These coping have invisible fixtures allowing free expansion. This type of cover protects parapet walls, insulation, water-tightness of the roof, as well as the roof's façade. Couvernet is also compatible with Barrial balcony railings/balustrades. 

Guardrail for accessible terrace and balcony
Panorama®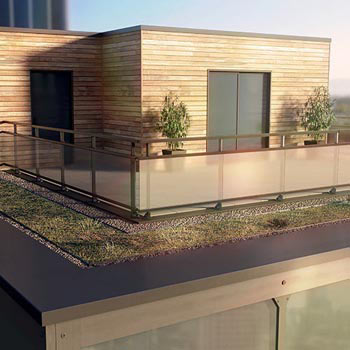 Panorama®
Aluminum railing system for roof terrace and balcony
Panorama® is a railing system for balconies and roof-terraces.
It is suitable for categories A and B (residential, residential and offices) according to Eurocode 1.
The system is delivered to measure with laying plan and parts identification.

Safety railing for inaccessible roofing
Barrial® Mechanical fixing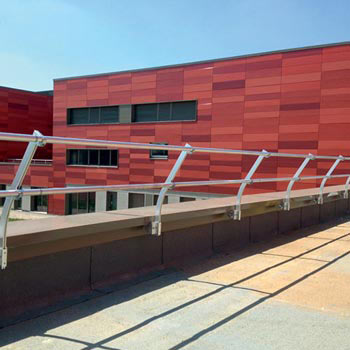 Barrial® Mechanical fixing
Guardrail system for roof terrace inaccessible to the public

The barrial safety railing system is a permanent system for protection against falling from height, which meets all the technical and statutory constraints in connection with accessible flat roofs

The different types of fixed railing (straight, angled, curved or folding up) are all part of a single system.