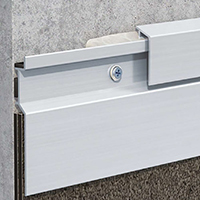 Aluminium flashing system for flat roof tops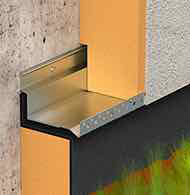 Flashing system and starter track for external thermal insulation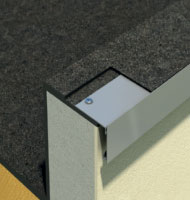 Roof edging and parapet wall raising piece system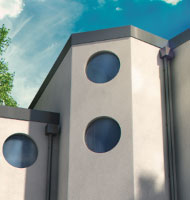 Aluminium parapet extension and facade band system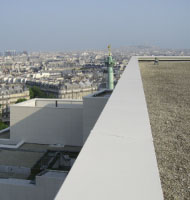 Aluminum coping systems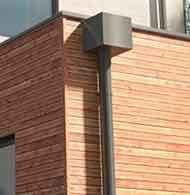 Rainwater collector and drainage system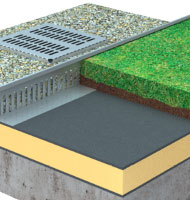 Gravel protection strips and boxes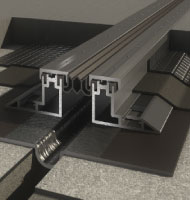 Mechanical protection system for expansion joints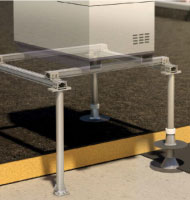 Supporting structure for mechanical equipment on roofs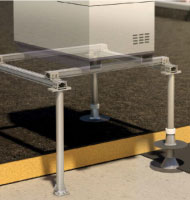 Freestanding supporting system for technical equipment on roofs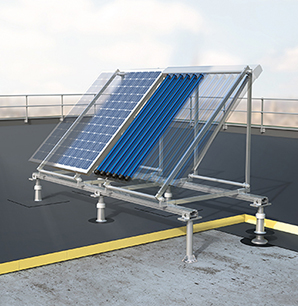 Système de structure support en toiture terrasse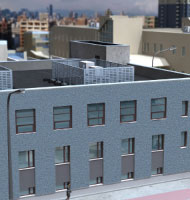 Freestanding machine dressing system on roofs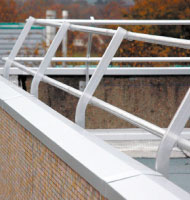 Aluminium safety guardrail for flat roofs without public access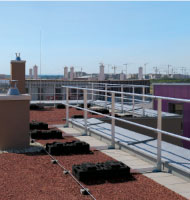 Aluminium guardrail for flat roofs without public access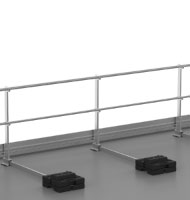 Aluminium height-adjustable saftey guardrail for flat roofs without public access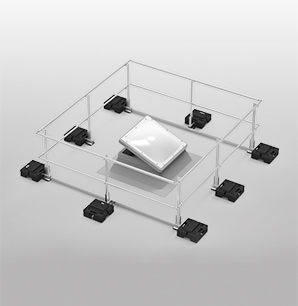 Roof lights safety railing system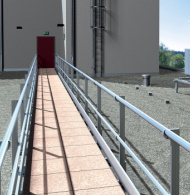 Safe walk way and emergency escape way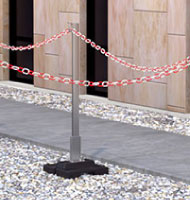 Freestanding demarcation system on roofs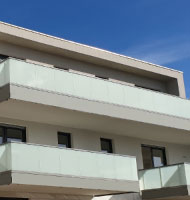 Guardrail with decorative filling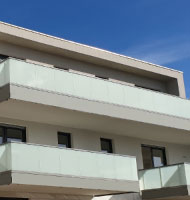 Freestanding Railing systems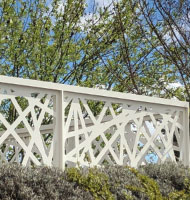 Steel design guardrail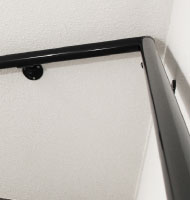 Handrail on squire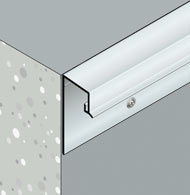 Aluminium weather drips for external walls and balcony edges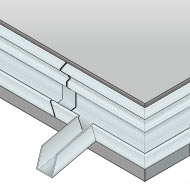 Gutter and drainage of balconies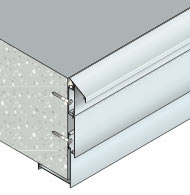 Adjustable cladding system to protect balcony edges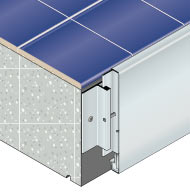 Customized cladding system to protect slab edges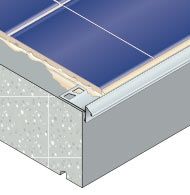 Tiling weather drips and protection of balcony edges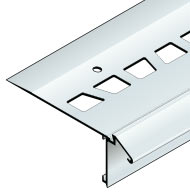 Finishing profiles for liquid waterproofing systems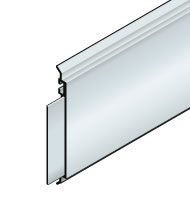 Facade sealing system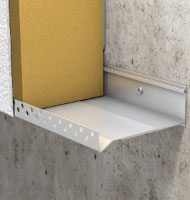 Adjustable profiles for the insulation of facades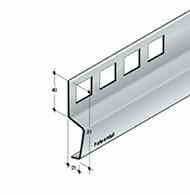 Flashing system for coated facades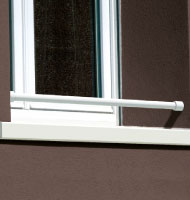 Grab bar system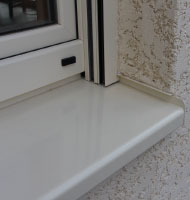 Window support system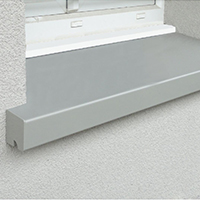 Window support system for insulated facades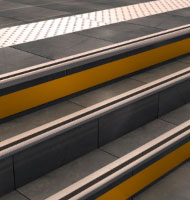 Accessibility solutions for those with reduced mobility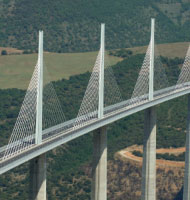 Drainage system for surface water
Fermeture annuelle

dani alu sera fermé du 09 au 13 août inclus.
Merci d'en tenir compte dans le délai de traitement de vos commandes.
Nous vous souhaitons de bonnes vacances !
The rectangular 30 x 50 mm drain in aluminium is a rainwater drain system for macadam pavings. The drain is an important part in the drainage of water from civil engineering structures with a roadway surace with a permeable macadam. The system can be installed flat or on its side. ...
Read more
Product description
Technical specifications
Links and related products
Technical specifications
| | |
| --- | --- |
| | Drain 30 x 50 |
| | 3-meter bar |
| | 30 x 50 mm, drainage grooves 3 mm |
| | 0.82 kg/ml |
| | Aluminium |
| | Junction sleeve, Angle, T-section |
| | 3 working days |