Panorama® C-ST Classic free-standing : Aluminium freestanding balcony systems for public and private roof areas
This content is not available in your language
The advantages of Panorama C-ST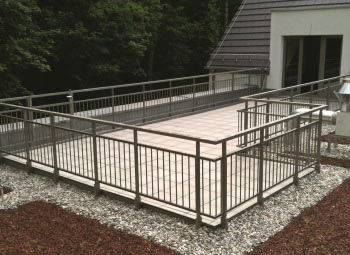 Panorama C-ST is an aluminium freestanding balcony systems for public and private roof areas.
It combines perfectly technology and aesthetics with the following advantages:
Static rail loads up to 1.0 kN/m
Modular, ballasted system
No penetration of the roof membranes
No thermal bridging or sound transmission
Lightweight, strong, weather and corrosion resistant
Related to roof warranty
Wide range of centre panel options and RAL colour schemes
Adding usable space for new, or refurbishment applications
System overview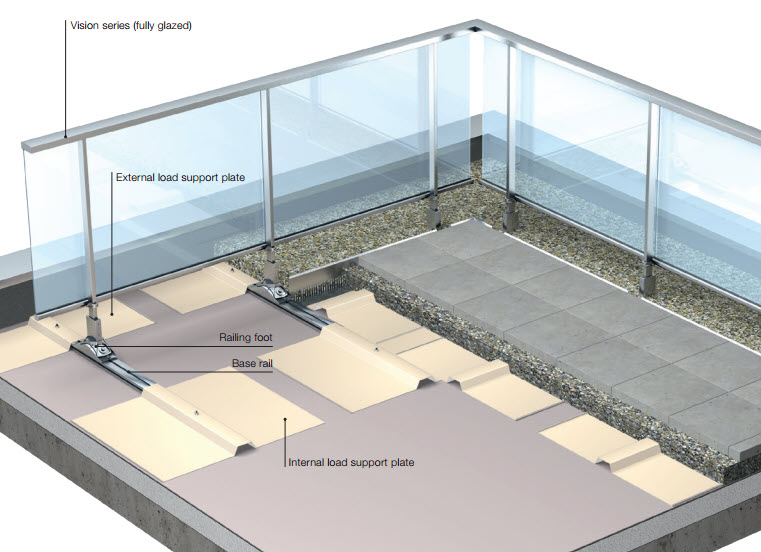 Panorama C-ST is made of a guardrail system, and a substructure composed of a railing foot, a base rail, and internal load support plates.
---
Example


Panorama installed in conjunction with a typical green roof system.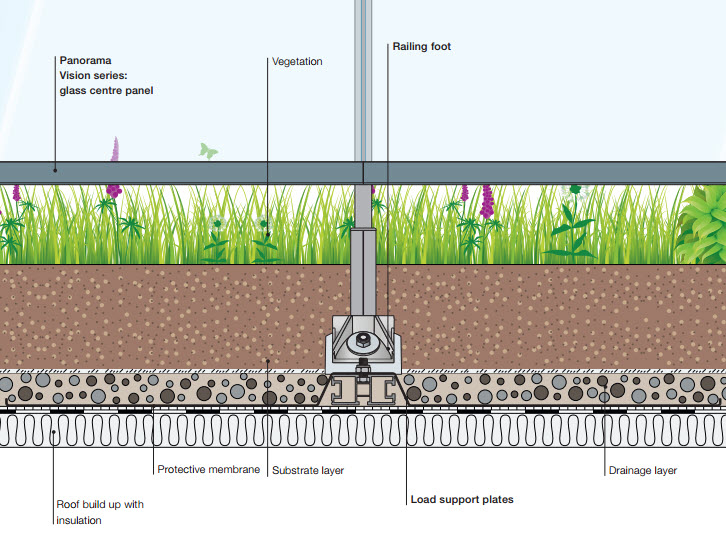 The advantages at a glance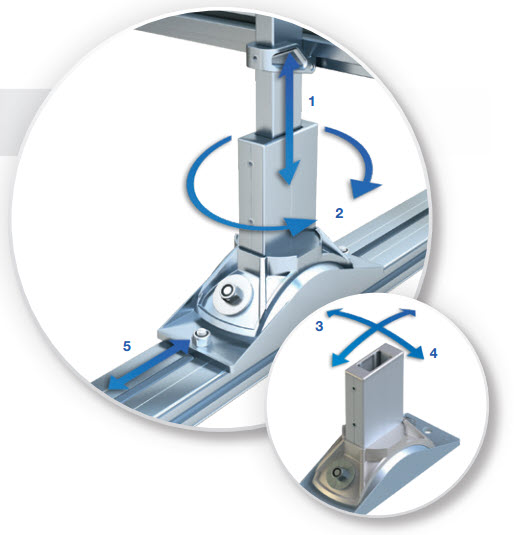 5-position adjustable railing foot
The patented railing foot allows for 5 position alignment of the railing posts, compensating for any unevenness in the roof surface.
The foot can be variably positioned on the base rail for optimum flush alignment of the handrail.
The flexible system is adapted according to site requirements to the different layer thicknesses of the roof membranes. In the standard version, a height adjustment in the socket of up to 90 mm is possible (special versions on request).
---
Load support plates
Stability and safety of the system is provided by base rails with load support plates. The position and size of the plates depends on:
Type of use (public / private)
Superimposed load and thickness of the roof build up
Railing height from finished roof level
Availability of suitable installation surface area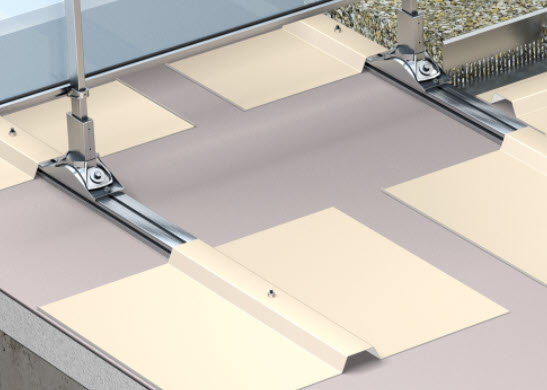 ---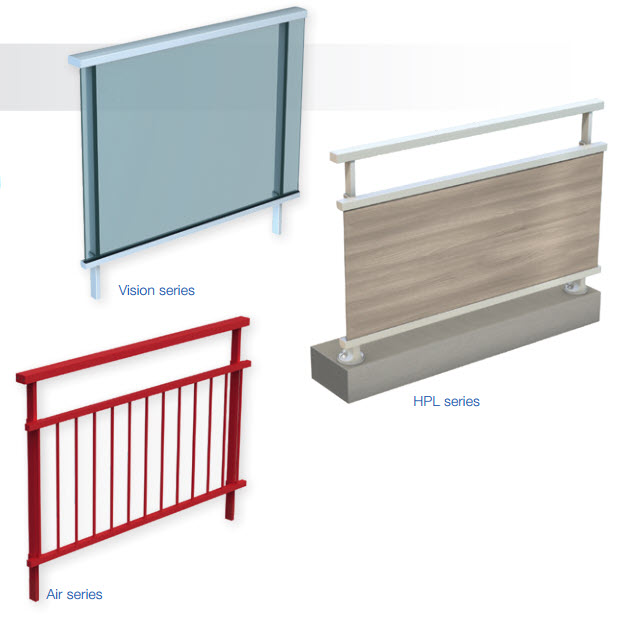 Infill panel combinations
Panorama offers a wide range of design possibilities.
The different combinations are grouped together in 3 main series:
Vision series: glass centre panel
Air series: railing centre panel
HPL series: board centre panel