System Overview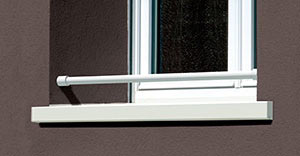 Barnet is a powdercoated aluminium safety rail system, installed rapidly and is invisible.
Permissible width between : 300 mm to 1500 mm.
Technical validation
 Barnet has been designed to comply with standards :
NF P 01-012 (Guardrail dimensions)
NF P 01-013 (Tests : method and criteria)
NF EN 1991-1-1 (Eurocode 1)
---
System components
Barnet is made of three sections :
A wall-mounted fixing plate (one on each end)
A locking ring (one on each end), which positions the rail accurately on the fixing plate and locks it into position
A 45 mm diameter handrail, which can be supplied in 3 m lengths or cut to precise lengths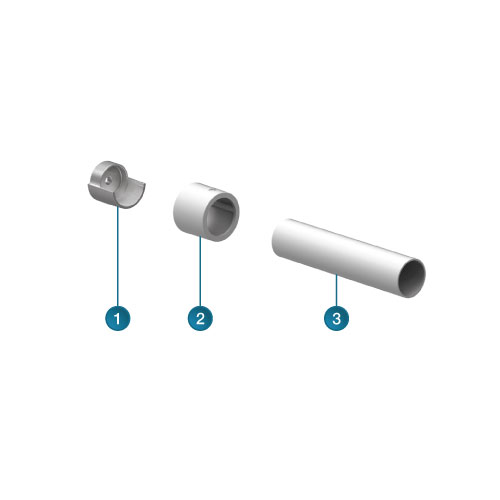 ---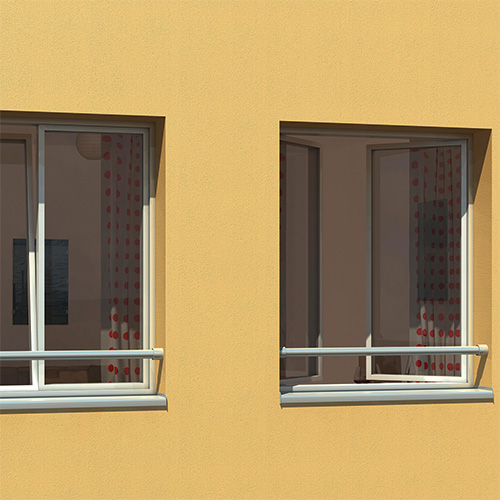 Assets of Barnet®
Easy and quick installation
The locking ring provides a clean finish
Barnet, as with every dani alu products, is available in every colours of the RAL range, the lacquering being part of our manufacturing chain. In standard, the finish is shiny.
Other colours and finishes are available on request. For a finish similar to the anodised aluminium, we recommend the lacquered satined silver finish.
---