Flashing tapes: the keys to reliability
The flashing strips play a decisive role in the separation of the runoff water and the protection of the heads of the sealing rings.
Drainage gaps, protection of the heads of the sealing rings: the flashing strips play a decisive role. A FFB / AQC study (French Building Federation and Construction Quality Agency) made it possible to specify criteria for the choice of materials and the most important points for an implementation ensuring the sustainability of the structures equipped.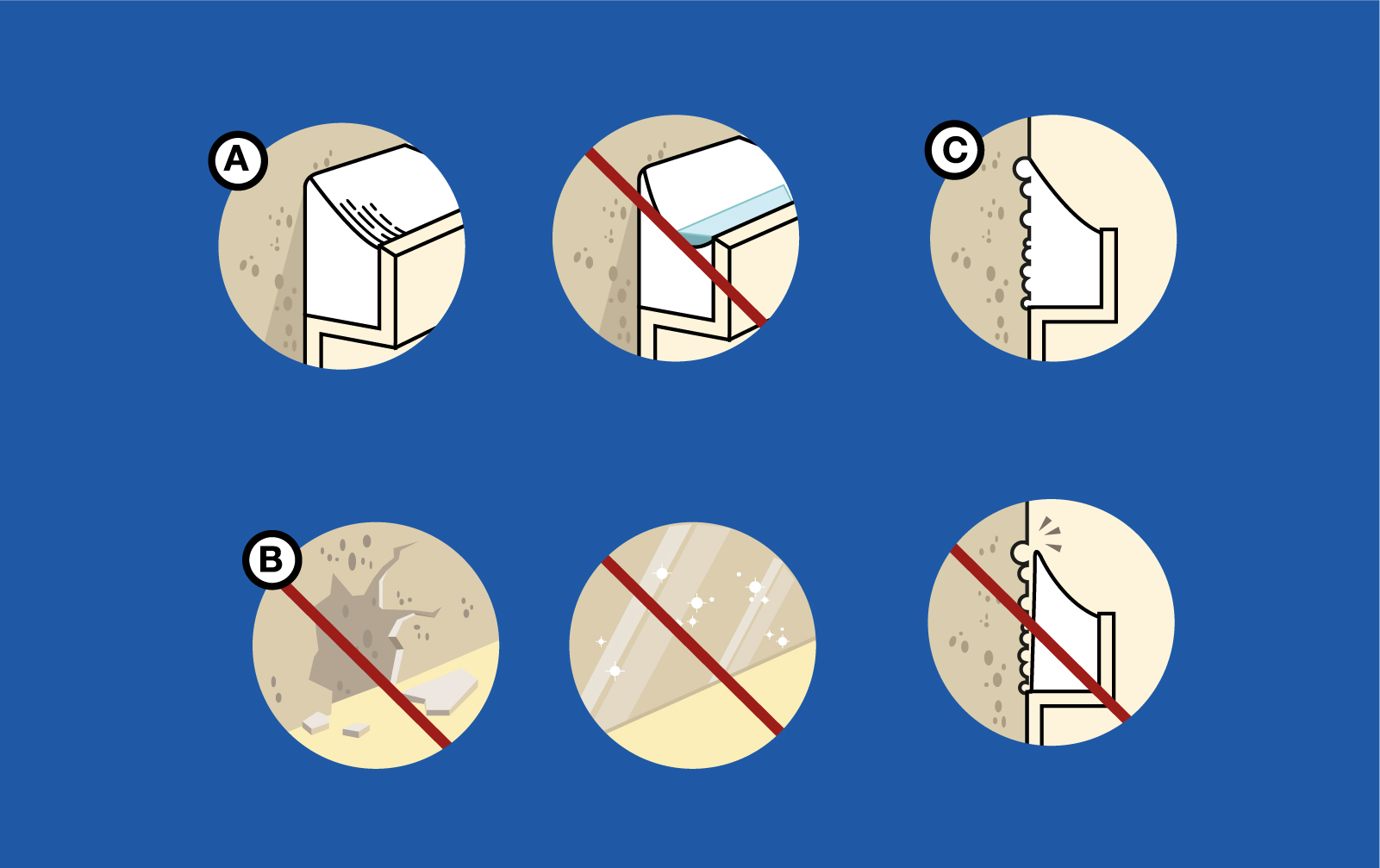 A survey conducted in 2003 reported that a significant number of survey disorders were caused by flashing strip failures. Since then, the provisions applicable to surveys have been greatly strengthened with the revision of DTU 43.1.
The key role played by two key elements in the reliability of these structures:
The Caulking :

The process is well known. Poor implementation or the use of unsuitable products can lead to a risk of separation and cracking of the caulking product, with the consequent risk of water infiltration. Two years of tests allowed to appreciate the behavior of a dozen mastics subjected to severe mechanical and thermal stresses. At the end of these tests, whether they are made of silicone or polyurethane, it is not the chemical nature of the products that is involved but simply their performance.
Their behavior will be satisfactory, subject of course to correct implementation.

The geometry of the upper groove:

The square shape is the most favorable to absorb the dimensional variations because it limits the constraints at the levels of the bonding planes.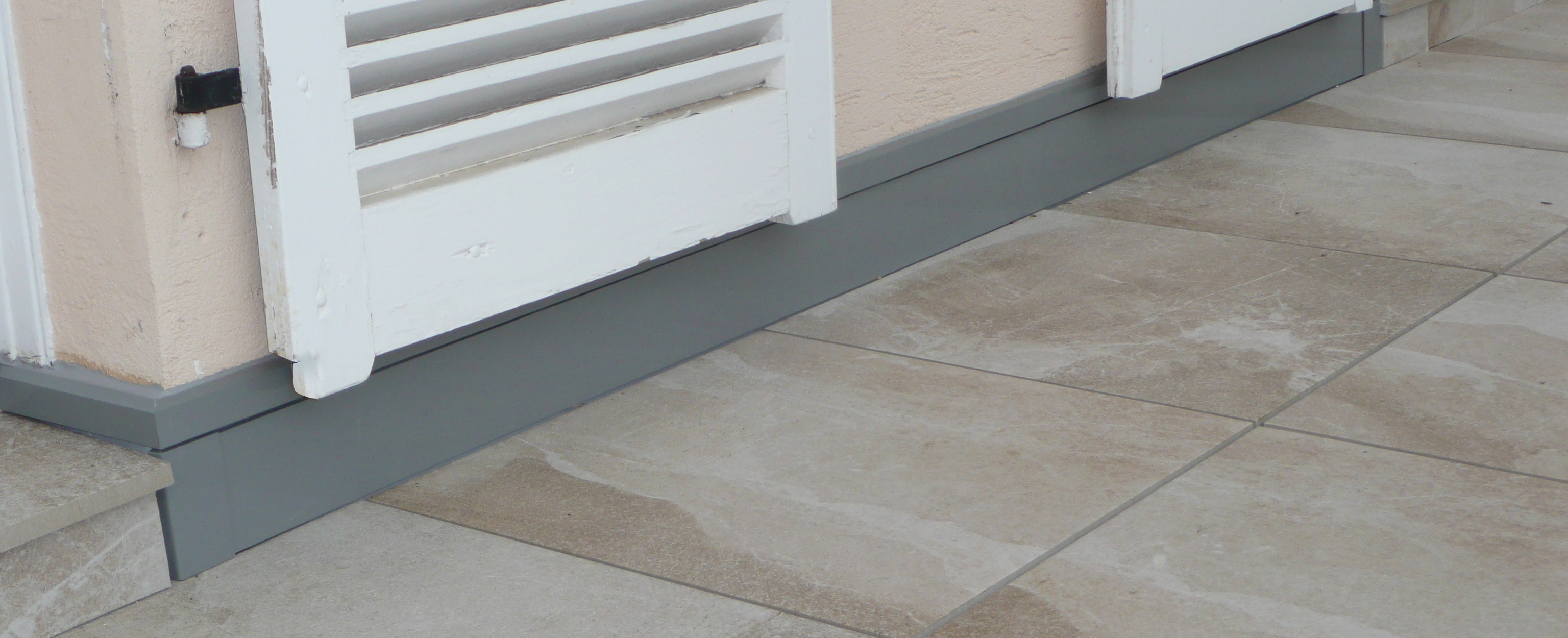 Finally, on the ground, taking into account these two elements should ensure the performance of the flashing strips, provided that they respect at least three prerequisites:
First, the gap between each screw, which should not exceed 30 cm.
Then, the surface condition of the concrete. The latter must be healthy and cohesive.
The use of accessories (junction boxes, corner sleeves) which guarantee the protection to the right of the expansion sets and the use of aluminum protector at the head for the terraces accessible to the public.
To conclude, as with all waterproofing structures, the flashing strips must be checked at least once a year. Consider maintaining them regularly.
More information about our product Solinet 15/40, for inaccessible terrace and private access
.

The technical opinion of the Solinet range is available here: http://www.cstb.fr/pdf/atec/GS05-F/AF162497.pdf

Source : Etanchéité INFO (Mars 2007 – Mise à jour 2011)