RAGE / PACTE recommendations for coping
In recent years, with the development of Outdoor Thermal Insulation (EWIS), the dimensions of the coping have almost doubled.
The large number of claims in the field of canapés led the RAGE Standards Committee (Rules of the Grenelle of the Professional Environment) to draw up Recommendations. The PACTE program is a continuation of this process: http://www.programmepacte.fr/
One of the key points is the use of sized systems to withstand wind loads. The Eurocodes guarantee this resistance, particularly suitable at the edge of a building.
The lack of prescription, or the circumvention of this last in phase execution, is the cause today of many disasters.
Prescrire Couvernet EWISallows you to guarantee the installation of a product that protects the waterproofing complex, sized according to the Eurocodes, and allowing a reduction of the thermal bridge by 45% compared to traditional solutions.
Link to product page
The solutions of Couvertine dani alu Couvernet EWIS: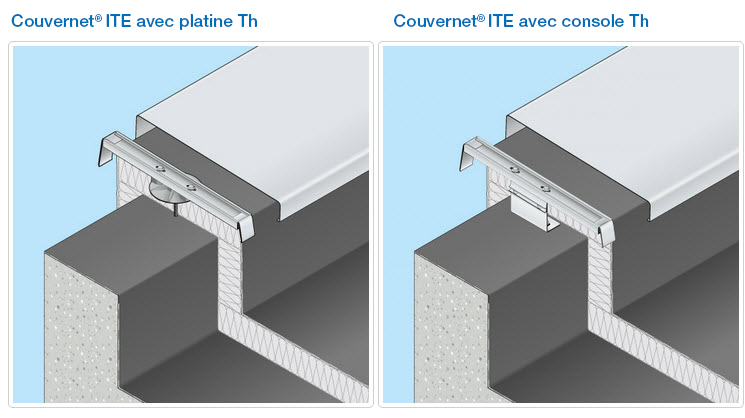 Example of claims with badly sized covers: