Different filling for glazed guardrails
Did you know ?

The Panorama and Lotentic guardrails offer different types of glass fills (Vision series).


Pre-fitting module with laminated glass 44.2 :
Clear glass
Translucent glass granite
White translucent glass

The transparency of these is different as shown in the following examples: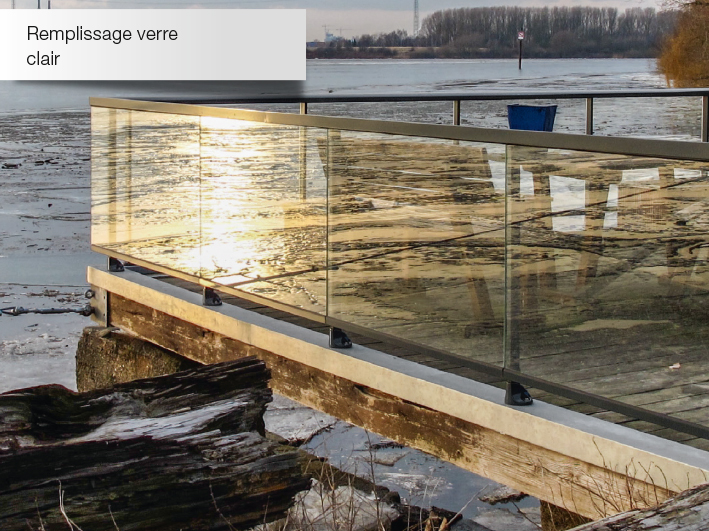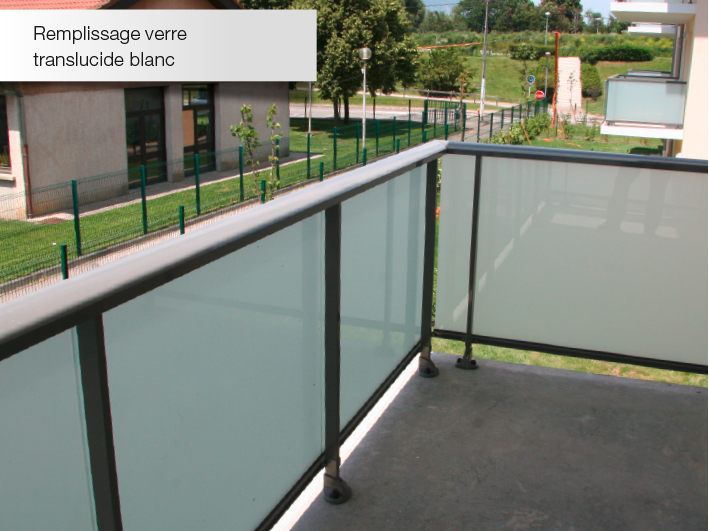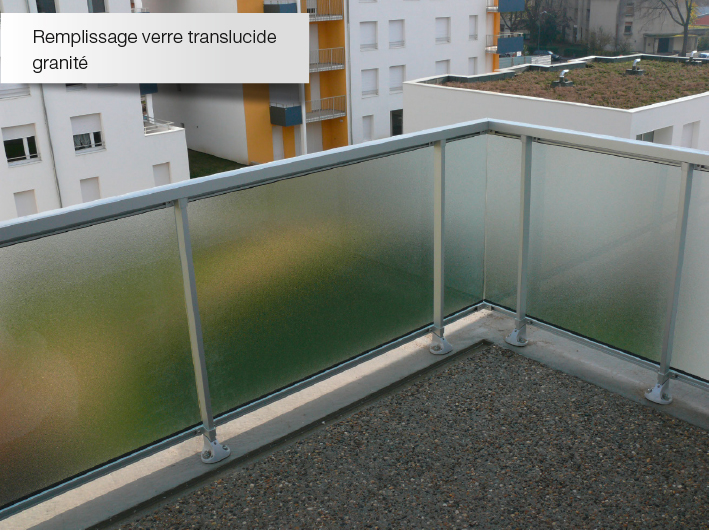 A transparency that allows to give a totally different architectural style according to the glazing chosen.


What does 'laminated glass 44.2' mean?
This type of glass is a safety glass, composed of several glazings, assembled with interlayer films of PVB (Polyvinylbutiral).
The denomination '44 .2 'means: 1 glass of 4 mm, another glass of 4 mm, separated from each other by 2 PVB films 0.4 mm thick. The glazing 44.2 will therefore have a final thickness of 8.8 mm.
Glazing 44.2 is used for the protection of persons and provides protection against breakage of ice. In the event of breakage, the films integrated in the glazing retain glass fragments and thus limit the risk of injury.